Top 4 Campsites in Orlando
As the weather starts to cool down (well a little bit at least), we thought it would be a great time to put together a list of the best camping spots around town!
Based on our research and online reviews, these are the 4 best spots to enjoy a little of the outdoors in Central Florida. If there are any others that you think should be on here then shoot us a quick message and we'll definitely check them out!
One of my best childhood memories of camping is at this very spot. We played, we laughed, & we roasted s'mores! Disney's Fort Wilderness Resort & Campground evokes the timeless beauty of the American frontier, with deer, rabbits, ducks, and armadillos roaming the Resort's 750 acres of pine and cypress forest.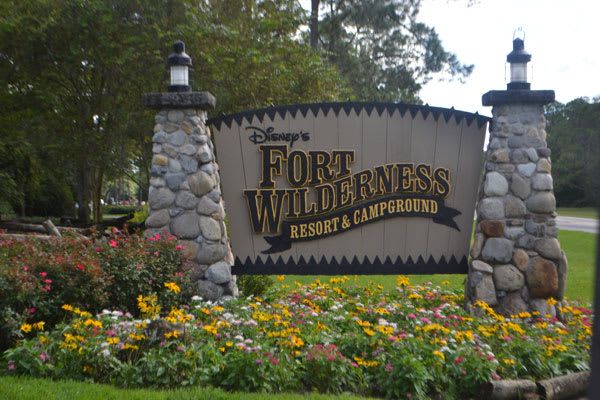 Details:
4510 North Fort Wilderness Trail
Lake Buena Vista, Florida 32830-8415
(407) 824-2900
A new idyllic retreat that evokes a rustic-elegant vibe and may be considered closer to "Glamping." A perfect nod to the rich and pioneering heritage of the Pacific Northwest, consider this your new go-to vacation base camp when pining for serene surroundings located just around the river bend from Magic Kingdom park.
Details:
901 Timberline Drive
Lake Buena Vista, Florida 32830-8426
(407) 824-3200
Escape the hubbub at the Orlando SE/Lake Whippoorwill KOA. The 355-acre unspoiled Lake Whippoorwill lends itself to water activities such as freshwater fishing and boating. Take full advantage of this terrific location with amenities such as a private boat ramp, canoe rentals, pool, hot tub and a recreation hall with fun for the entire family.
Details:
Open All Year
Reserve: 800-562-3969
Info: 407-277-5075
12345 Narcoossee Road
Orlando, FL 32832
Tent and RV camping are available at this park; reservations can only be made 45 days in advance. For more information on sites and how to make a reservation, click here. Pets and alcohol are NOT allowed in the park. Ropes, hammocks and lines of any kind may not be tied to trees in the park.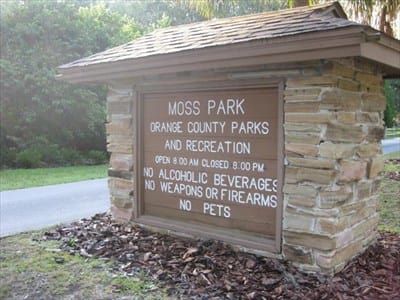 Details:
Regular Park Admission Fee: $3 per vehicle for 1-2 people and $5 per vehicle for 3-8 people.

Hours of Operation:
Summer 8am-8pm; Winter 8am-6pm; Monday - Sunday
Phone Number: (407) 254-6840
Address:
12901 Moss Park RD
Orlando, FL 32832
---
Interested in other local events or looking for some inspiration for your home?
Check out these articles below!